I

Because Houston Loves You provides marketable skill training to qualified applicants in Healthcare, Business Management, Allied H
Join our Job Ready Program ! IBEST
Life Changes begin with New Careers and New Job Opportunities : for individuals prepared and willing to work. Call the office(832-301-4808 for details or to set up an interview.
The Job Ready Program: Enroll Now for Work Today!
IBEST has arrived in Texas
Get Your GED/Hiset/or TASC or complete your Adult High School Diploma while you acquire college credit, workforce skill training, or a Marketable Skills Award that can be completed in three(3) months, depending on the trade. IBEST provides:
Job Training & Development
Job Preparation and Remediation Skills
Job Mentors, Referrals, Job Coaching, & Job Shadowing
Texas Worksource Solutions provides scholarships & financial aid for adult literacy; job preparation, workforce skills, and job training.
Because Houston Loves You provides service learning, internships, and practicum opportunities for college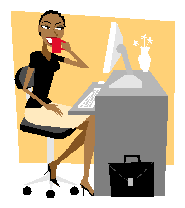 students; graduate students; and college graduates.
Join students from University of Houston, Texas Southern University; Houston Community College, and St. Thomas University who mentor, tutor, and academically engage students to improve their academic achievement and quality of life through service learning.
A thousand youth in Texas have been helped; we have expanded our services to Louisiana. Thank you to the Colleges and Universities that have made transitioning to Texas & Louisiana youth From the Streets to a College Seat a little easier.
Career Counseling & Academic Referrals Provided after 2:00PM daily.
Call 832-301-4808 for more information.
Your first job can be a real challenge. This website provides great resources for you to use when that very important time arises.
Some Questions you Might have are
What am I really good at?

What job is the perfect match for my skills?.

Try this interest inventory , its a great start

Click on her: Explore with the Career Cube

After you complete the interest inventory: you've got the answers to help you make a decision.

What do you do at this job?

How much does it pay?

What can I expect at this job?
Take a Career Voyage and learn about the career of your dreams.
Let's complete the job preparation and development so that you are prepared to begin your career.

Professionals & Degrees

Come an talk to a counselor about working overseas

Come and talk to a counselor about working offshore

Come and talk to a counselor about research fellows

Come and talk to counselor about International teaching assignments

Come if you are degreed to work in your field.. or a closely related field.
From Welfare to Healthcare
Job Training

Job Preparation

Job Development

Job Transitioning

Childcare Assistance

Health Literacy

Financial Literacy

Basic Life Skills

Domestic Violence Abuse

Fathers say...Stay Connected

Training in 100 Jobs that you can prepare for in 3 to 6 months.

Job Ready: Work Now!