Programs & Services
College & Career Transition Center
Dec 6, 2017
7pm-10pm
Location: Pending
Change Makers & Life Savers: Celebrate 10 Years of Excellence in Human Service.
RSVP Required
832-301-4808 or 713-510-5038 Evening
Appointments are required; registration is required; state issued Id, & proof of residency
Call the Office: 832-301-4808 for an Appointment .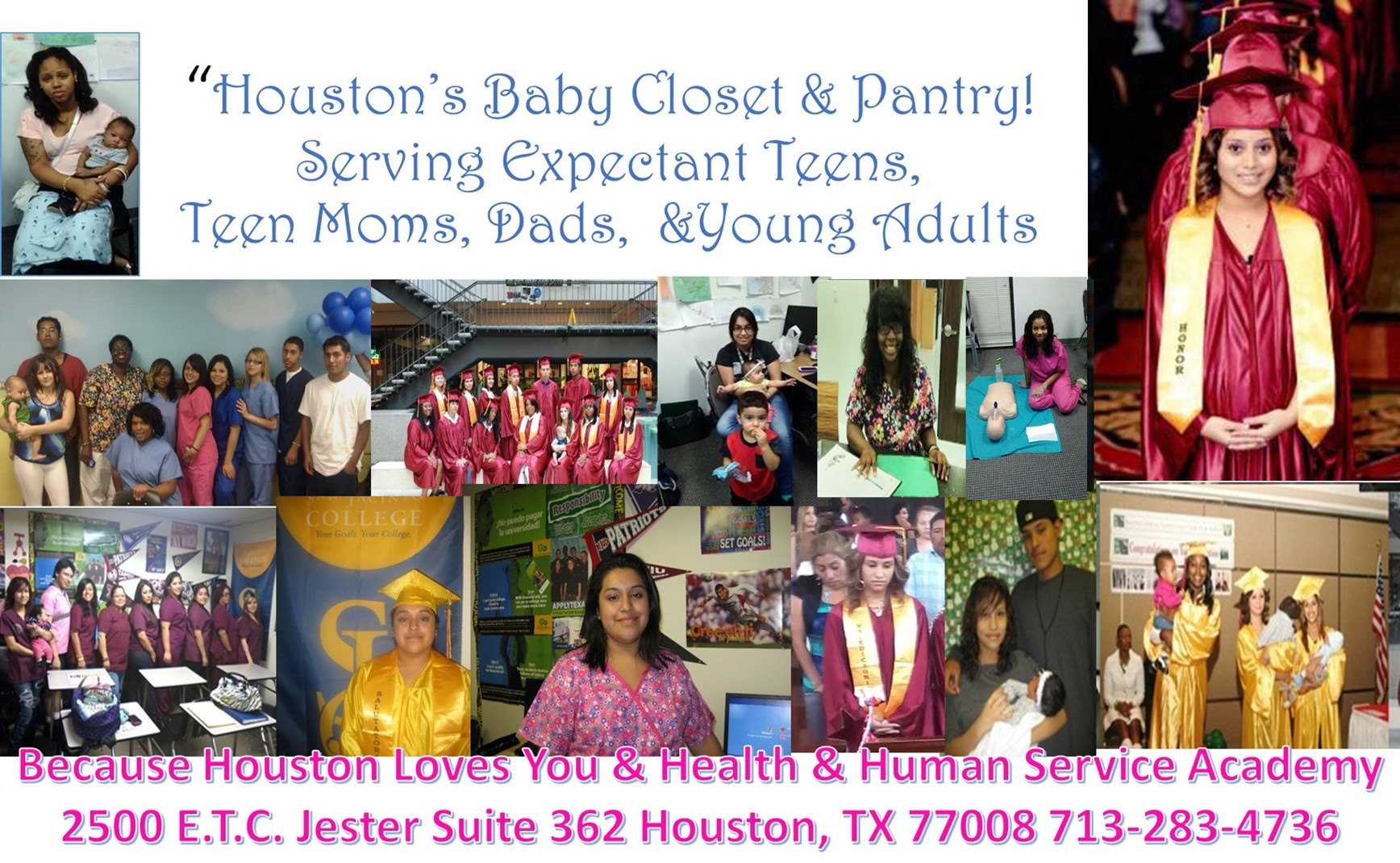 Visit Houston Teen Baby Closet & Pantry
Self-Sufficiency =Empowerment
Visit our Women Empowerment Center
Visit the Adult Education Center
Visit the Jobs Center
Visit the Career Preparation & Resource Center
Education Remediation & Workforce Skills
Guidance & Career Counseling
Parent Education & Anger Management Classes
Health Literacy Resources and Health Library
Social Service Referral & Women Health Exams
Fax Service & Computer Room
On the Job Training & Short Term Training
Childcare & Transportation Tokens
Become a Change Maker and Life Saver!
How: Go to our partner school: Health & Human Service Academy for contact information form.