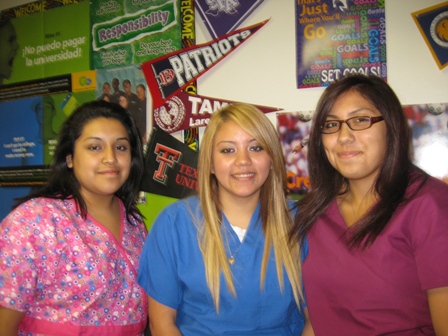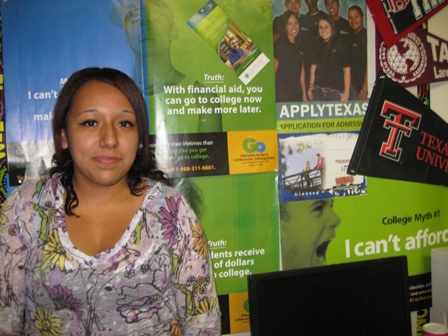 "You need a Plan; If you don't plan to succeed; you inadvertently planned to fail"
GED & IBEST
preparation Center
Because Houston Loves You
Adult Literacy & Family Education Center
Soli Deo Gloria, "To God Alone be the Glory"
2500 E.T.C. Jester Ste 362
Enrollment& Registration: 832-301-4808
Email: adultliteracycntr@att.net
Registration Begins the 5th Day of Each Month: Walk in Welcome
Morning, Afternoon, Evening, or Weekend Classes
"This course is free to those who qualify" Childcare assistance is available to those who qualify.
Books are required along with Supplies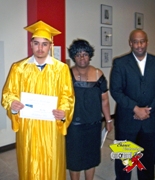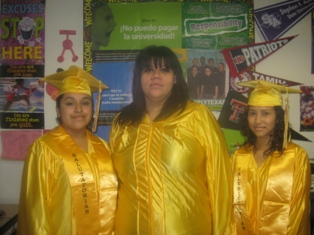 GED & Workforce Skills

IBEST Texas...Prepare to Make a Living Wage

You can do it! I know you can!

<![endif]--><![if !vml]>
<![endif]>GED Students may enroll in the IBEST program which allows them to acquire college credit, a workforce skill, and job placement assistance. The IBEST program training includes introduction to: Computers Technology, Information System, Logistics & Business Management, Healthcare, Allied Health, & Emergency Response, just to name a few. This is not your typical GED, this is IBEST, providing you with the best opportunity to work in America today in some of the highest paid field in the USA. TANF, Teen Mothers and Fathers, High School Drop-outs are encourage to enroll in the IBEST for GED. The Adult Literacy Program provides IBEST for individuals who need updated skills; and may have a GED, high school diploma, or career school certificate but can not find a job; due to outdated skills. IBEST brings out the best in you, so that you can be the best applicant for the Job.

Colleges and University Support makes it Possible

BHLY's IBEST program has equipped youth from 2008 to present with workforce skills and college credit. The IBEST program provides the opportunity for GED students and out of school youth to invest in a career while attending high school or studying for their GED. BHLY thanks the partners who have made our program possible, the local community colleges and universities. A special thanks to HCCS-Central Campus; HCCS, Coleman Campus, University of ST. Thomas , and the University of Houston. What you have provided our students is a second chance; you exemplify the meaning of service learning and community service. BHLY Administration would like to say a special thanks to Texas Southern University, who has given our youth the opportunity to fulfill their dreams, TSU, they would not have made it without you. What you have done is not common; but I assure you it is truly appreciated. Because Houston Loves You partners provides assistance with empathy, ethics, and compassion for students in need of a second chance.

The IBEST program introduces students to careers that interest them; it opens the door of opportunity for youth and young adults to explore high growth, high paying jobs, and prepare to work in the field of their choice. Because Houston Loves You thanks the Texas Worksource for the assistance they provide to women in our LIFT THEM UP and GED to IBEST program; without the support of the Worksource many ladies would not receive a Second Chance.

GED with IBEST

With the Help of the Texas Worksource I became an IBEST graduate !

<![endif]--><![if !vml]>
<![endif]>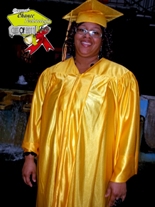 The General Educational Development (GED) test is an adult education service that enables a student to earn a certificate of High School Equivalency issued by the Texas Education Agency. In other words, a GED certifies that the taker has attained high school-level academic skills
The GED with IBEST Program is designed for ambitious adults and adolescents who want to prepare for entry level employment, by completing their GED or Adult High School Diploma. The benefits to IBEST students includes acquiring college credit and workforces skills. Student can take up to 33 exams to earn college credit; do you qualify. Speak to our college & career counselor; talk about your future.. let us help you plan it.
Program Requirements: Set an Appointment: 832-301-4808
The first step : Admission to the Adult Literacy and Learning Center Program
College Entrance Exam: Compass Test, ACT, or SAT
Acceptance by the Transfer institution, trade school, or union
Some students qualify for free courses, credits, and training; you must go to our Adult Literacy & Learning Center located at 2500 E.T.C. Jester Ste 362 to apply; perhaps you qualify for a scholarship or financial aid.
All students must complete an application; apply for admission, and go through the interview process with a program counselors or case manager.
Credit Recovery & Advanced Placement leads to High School Graduation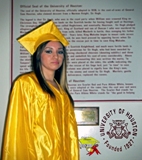 Did you leave school as a high school junior or senior? Complete the Core Courses & Complete your Vocational Training; it will become a high school diploma and certification to Work. That's why were here; want you join us?

This program is designed especially for you.

Test Fees are Paid in Advance for Credit Recovery & Advanced Placement Courses

Maybe you Qualify for a Scholarship or Financial Aid

Teen Fathers, we can Help!

I want to be a father that provides for my family, What about you?

<![endif]--><![if !vml]>
<![endif]>

As a SCTE graduate you will march at the University of Houston; you can apply for admission to the University of Houston; or the college of your choice; it does not have to be dream; it can be a reality.

You may not enroll in Credit Recovery or Advanced Placement without Permission in writing & acceptance in writing from BHLY &Your Home School if you are transferring back to your home school!

Students must have high school credits and a high school transcript to enroll in credit recovery. Students who have dropped out of school; students who want to drop back in may enroll in the credit recovery program to acquire credits that they need for graduation. Credit recovery students may return to their home school or apply for graduation based on their home school guidelines. Credit recovery courses taken in BHLY programs are state approved; the credits transfer. Students who enroll in credit recovery must abide by the rules of their home schools. Advanced placement exams offer students the opportunity to receive high school and college credit; transfer students you must obtain permission from your home school to enroll in our advanced placement courses and our credit recovery courses. Remember your school sets the grade acceptance guideline if you are returning to your home school.

You may contact, Professor Matthews, at (832)301-4808 0r (713) 510-5038